Havel at Columbia (2006)
At the invitation of President Lee Bollinger, Václav Havel arrived at Columbia University October 26, 2006 for a seven-week residency featuring lectures, interviews, conversations, classes, performances, and panels centered on his life and ideas. The visit was organized by the Arts Initiative at Columbia University.
To accompany Havel's visit, the Arts Initiative and the Columbia Center for New Media Teaching and Learning (CCNMTL) created this online resource. It contains a wide range of materials useful for classroom study of Havel's life and art.
His Residency and Online Resources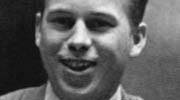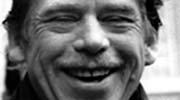 As an artist, thinker, essayist, human rights leader and transformational political leader, Václav Havel is one of the most significant cultural and political figures of our time. In November 1989, following nearly 20 years of incarceration or virtual house arrest, during which his plays were banned by the Czechoslovak Communist regime, he was living in internal exile outside Prague. On December 29, he was elected president of a united and democratic Czechoslovakia. For the next twelve years, Havel served as president, first of Czechoslovakia and then of the Czech Republic. His residency at Columbia was his first extended stay in New York since stepping down from office in early 2003.
For more information on this site, please send an e-mail to columbiactl@columbia.edu .